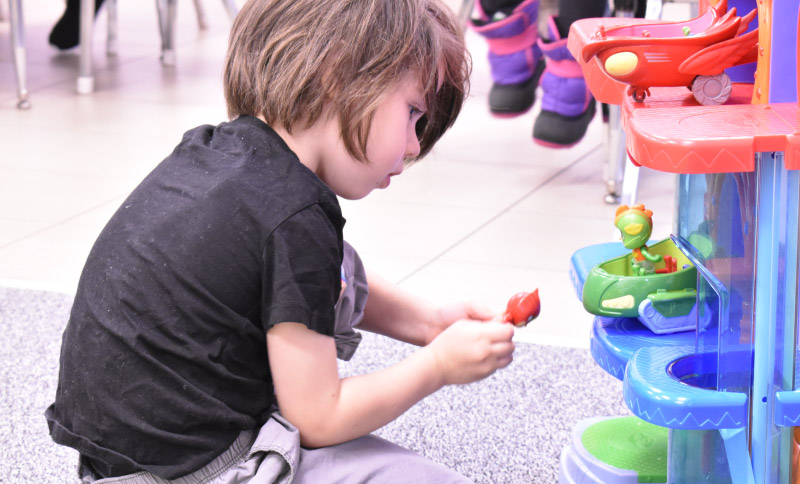 Temporary Closure for Coronavirus
Good evening,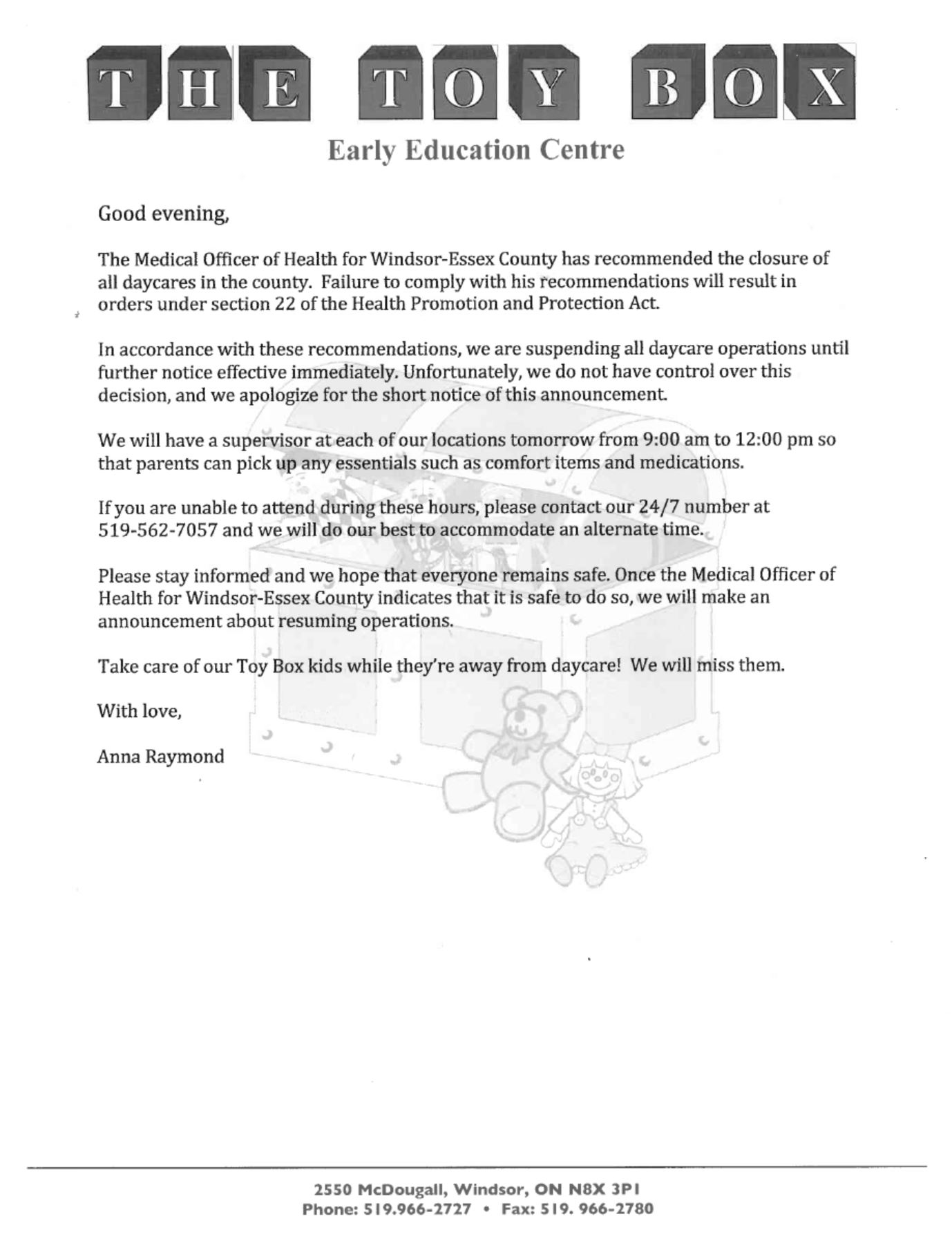 The Medical Officer of Health for Windsor-Essex County has recommended the closure of all daycares in the county. Failure to comply with this recommendation will result in orders under section 22 of the Health Promotion and Protection Act.
In accordance with these recommendations, we are suspending all daycare operations until further notice effective immediately. Unfortunately, we do not have control over this decision, and we apologize for the short notice of this announcement.
We will have a supervisor at each location tomorrow from 9:00am to 12:00pm so that parents can pick up any essentials such as comfort items and medications.
If you are unable to attend during these hours, please contact our 24/7 number at 519.562.7057 and we will do our best to accommodate an alternate time.
Please stay informed and we hope that everyone remains safe. Once the Medical Officer or Health for Windsor-Essex County indicates that it is safe to do so, we will make an announcement about resuming operations.
Take care of our Toy Box kids while they're away from daycare! We will miss them.
With Love,
Anna Raymond
Executive Director
The Toy Box Daycares